JUNE COMMUNITY CALENDAR 2022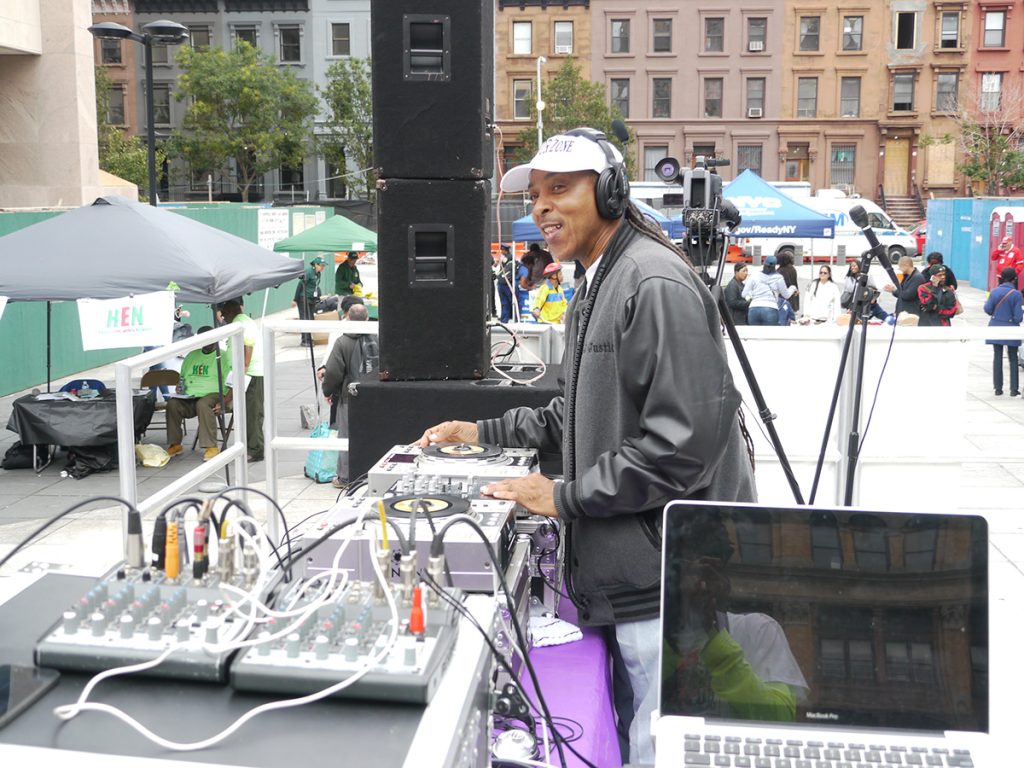 Market in the Heights is City College's new initiative to bring fresh fruits and vegetables to Hamilton Heights, Sugar Hill and West Harlem. CCNY is working with local farmers and select vendors Goode & Local, Liberty Farms, Triple J Farm, P & S Seafood, The Little Hot Dog Wagon and many others to bring fresh produce to the campus until October 29th. 
Once you are on campus you can ask about signing up for CCNY's Market in the Height's Farm share program which will last until November 17th. 
You can pick up fresh produce every Thursday at Market in the Heights from 12noon to 6pm on City College's campus, located on Amsterdam Ave between 136th & 137th Sts.  SNAP benefits are also accepted. 
To Sit Awhile will be on display until Saturday, June 18th the Schomburg Center. The statue is part of a national tour promoting Lorraine Hansberry's legacy. Hansberry is the first African American woman to have her work, A Raisin in the Sun, produced on Broadway. You can also schedule an appointment to view her short stories, poems, speeches, diaries and photographs by calling 917-275-6975.
  Thursday, June 16th is World Electrosensitivity Day. NY4WT will host a street gathering at 3pm at 114th St. and Broadway, which is on the edge of the COSMOS microwave frequency experimental test bed at Columbia University in West Harlem.
As more people are exposed 24/7 to cell towers, smart meters, cell phones and satellites sending 5G signals to earth, microwave sickness is becoming widespread, affecting up to 30% of the population.
World Electrosensitivity Day is intended to bring greater public awareness of the harmful effects of electromagnetic radiation and will be held in dozens of countries all over the world.
For further details, go to https://newyorkers4wiredtech.com.
On Friday,June 17th from 2 p.m. to 8 p.m. the grand opening of Harlem Bazaar will be held on the Harlem State Office building plaza at the corner of 125th and of Adam Clayton Powell Jr. Blvd.
There will be food, Arts & Crafts, Apparel & Accessories, Culture, Body & Self Care products and Live Performances at the Harlem Bazaar, every 3rd Friday of the month from June – October, 2-8 pm at the Harlem State Office building. For more information visit harlembazaar.com.
Also on Friday, June 17th at 6:30pm, there will be a screening of short films in Shepard Hall on the campus of City College, located on Convent Ave @ 140th in room 291.
Screenings will include:
In The Street, a documentary focusing on the children of New York City's Spanish Harlem in the 1940s.
The Friends, A coming of age story about the friendship between two young Black girls growing up in 1957 Harlem and the intercultural conflicts between African Americans and Caribbean Blacks in the US.
Diary of a Harlem Family, which is a film about the struggles of one family living in New York City's black Harlem through the photographs of Gordon Parks.
This screening is free and open to the public. Click here to register: https://goelevent.com/maysles/e/HomeToHarlemDiaryofaHarlemFamily
For COVID clearance to come on campus click here:
https://urldefense.proofpoint.com/v2/url?u=https-3A__www.c4wrk.com_ytST2qjjBM6DGMWKA&d=DwIFaQ&c=4NmamNZG3KTnUCoC6InoLJ6KV1tbVKrkZXHRwtIMGmo&r=LW-gEw-glOlycgb28-27dr57fqNy_uc0-QszMVMrztQ&m=FHLt60jcs6U5ejL6JtG0APEpWYyfxIU5N_6SjiCBFkoz6fRU3MfAato8KyQxhQtG&s=pEV0SPAhH5LOpRkN5gSo9-7X5t2JjAV2qO8s-YaVGTU&e=


On Saturday, June 18th, starting at 11am, a Juneteenth celebration will be held at 116th & Malcolm X. Boulevard. Parade starts at 11am followed by a street fair with educational, health and recreational activities for children and 3 stages with cultural and musical entertainment. Go to Juneteenthcelebrationnyc.org or call 212-662-2200 for more information.
On Monday, June 20th Arts for Art Vision Festival will host free panel discussions at The Clemente, located at 107 Suffolk Street in downtown NYC.
 11am- there will be a panel discussion called A Legacy of Self-Determination: An examination of artist-initiated movements
1:30pm – Black Music | White Business: The influence of institutions in Jazz/FreeJazz
3:30pm – Freedom & Spirituality: The role of the Church, Spirituality & Freedom, and social justice's integral role in shaping the music.
The Vision Festival is New York City's longest continuously running jazz festival. This music, dance, poetry, and visual arts festival features performances by legendary and emerging Jazz artists from June 21st -June 26th. For ticket information for performances visit artsforart.org/vision.
On Saturday, June 25th starting at 1pm, The Bronx Night Market will be back at Fordham Plaza. There will be food and beverage vendors, arts and crafts merchants, Uptown-based live performances and art installations on the large stage. You can get to Fordham Plaza by taking the D or 4 train to Fordham Road in the Bronx. For more information visit the Bronxnightmarket.com