WHCR's October 2022 Community calendar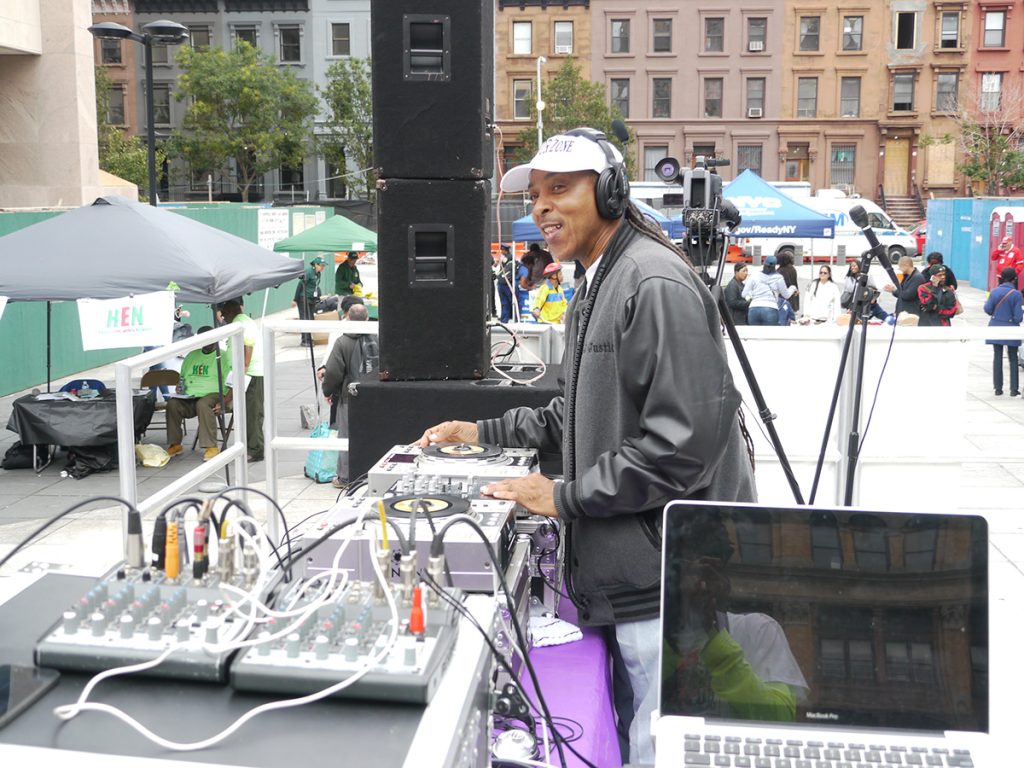 Events listed are in Harlem and throughout the tri-state area.
Thursday, October 6 4:30pm-6:30pm at Harlem School of the Arts. HARLEM SCHOOL OF THE ARTS Master Artist Series featuring Clayton Henry (Marvel and DC) Comic Book artist. A gifted artist and creative, Henry has worked on some of the iconic titles produced by two of the giants of the Comic Book Publishing Universe – Marvel and DC Comics. The event will include a master class and Q&A with Henry who has been a leading creative in the Comic Book world since 1999. Some of the titles that he is credited with are — Batman/Superman, Shazam, Uncanny X-Men, The Flash and Archer to name a few. Harlem School of the Arts is located at 645 St. Nicholas Ave @. 141st St. in Harlem.
Thursday, October 6th 6-9pm at Denny Ferrell Riverbank State Park. Faith Unites Skate Night Let the good times roll. This event is hosted by Rev. Jeff Crenshaw and sponsored by Assemblyman Al Taylor. Event open to all Houses of Faith & the community. There are only 250 slots. Denny Ferrell Riverbank State Park is located at 679 Riverside Dr. @ 145th St. in Harlem.
Friday, October 7th & Saturday, October 8th 10am at 110 South Street, Morristown, NJ. The Morristown Festival of Books, which brings together acclaimed authors with readers and book lovers. Featuring 60+ in-person author talks & signings, plus crafts, music, writer's workshops & more… there is truly something for everyone. Location: 110 South Street, Morristown, NJ 07960. All events are open to the public and, aside from select ticketed talks, are FREE of charge. For more information visit https://www.morristourism.org/event/morristown-festival-of-books/
Saturday, October 8th at 1pm-3pm at East 101st Street. Love on Lexington. Help neighbors and small local businesses beautify the area from 100th-103rd Sts. They will meet at the 101st & Lex at the Open Street, then plant their way down the avenue with daffodil seeds and yellow trash bags to pick up any trash along the way. On Lexington Avenue, they'll head from 100th -103rd street. They are prepping for the tree beds of the business along Lexington Avenue as well as the Open Streets at 100th & 101st.
Saturday, October 8th at 2pm at Newark Museum of Arts. 2022 Newark Arts Festival presents Women of the Movement, a concert featuring Black and Latine women composers. Newark Museum of Arts is located at 49 Washington St, Newark NJ. This event is free and open to the public.
Saturday, October 8th 7pm at Broadway Presbyterian Church. Saxophonist James Carter & violinist Curtis Stewart, along with the Sweet Plantain Quartet will join members of the Harlem Chamber Players in a concert celebrating Latine/Hispanic Heritage month. Broadway Presbyterian Church is located at 601 W. 114th St on Broadway. For tickets visit https://harlemchamberplayers.ticketleap.com/a-latinx-heritage-month-celebraion/
Sunday, October 9th 12:30-5:30pm at St. Nicholas Park. 2nd Annual St. Nicholas Park Jazz Fest featuring faculty, alumni and students of the renowned City College Jazz Studies program. Five ensembles will perform between 12:30 and 5:30 pm.  Food will be available for purchase from Harlem's own Harlem Seafood Soul AND The Little Hog DogWagon. St. Nicholas Park is located at 135th St. and St. Nicholas Ave in Harlem.
Tuesday, October 11th 6:30pm at the Dwyer Cultural Center. The Armah Institute for Emotional Justice & Voza Rivers/New Heritage Theatre Group invite you to a dramatized reading, a conversation and a book signing for Emotional Justice: a roadmap for racial healing. The Dwyer Cultural Center is located at 258 W. 123rd St. in Harlem. This event is free and open to the public.
Wednesday, October 12th 7pm at the Chapel @ The Interchurch Center. Jazzmobile sessions presents Jay Hoggard Sextet new CD release concert. Piano- Nat Adderley, Jr., Bass-Beldan Bullock, Drums-Yoron Israel, Organ-Chad Selph, Soprano Sax & Bass Clarinet-Lee Odom. The Chapel @ The Interchurch Center is located at 61 Claremont Ave between 119th & 120th Sts. Tickets are free but you must register at Eventbrite.com.
Thursday, October 13th 12noon at The City College of New York. This World Food Day at 12noon City College invites you to visit Market In The Heights, our farmer's market and CSA program. Then, at 4:00 PM, we invite you to join us for a yearly panel discussion. This year, we will pick up on ways we move forward through an ongoing pandemic with drastic price increases and discuss the economic status of New York City, projections, and specifics around sustainable development goals within the food and agricultural industry to make sure everyone has regular access to nutritious food. Market in the Heights takes place on the NAC plaza at City College located on Convent Ave between 138th St & 140th St. in Harlem.
Saturday, October 15th 12pm at Residence Inn Marriot Hotel in New Rochelle. WUAWSU Project, Inc. invites you to "Exceptionally You: Recognition celebration 2022" where they will recognize local community builders. WHCR's Reginald Mitchell, co-host of Another Perspective is one of the honorees. There will be food, networking and music. Residence Inn Marriot Hotel is located at 35 LeCount Place, New Rochelle, NY.
Saturday October 15th 10:30am at 700 W. 125th St. Active Plus will be hosting a free bike tour for community residents. They will meet in Harlem across the street from Dinosaur BBQ at the Citi Bike rack and travel throughout Harlem to checkout street art. Please join the wait list for new openings. To register visit https://www.activeplus-nyc.org/biking.
Thursday, October 15th 11am-4pm at St. Nicholas Ave between 117th & 118th Streets. Harlem Park to Park's 11th annual Harlem Harvest Festival. Food, Fun and Festivities for the entire family! This event is free and open to the public. Visit harlemparktopark.org for more information.
Saturday, October 29th 1pm at Harriett Tubman Learning Center. New Light Baptist Church invites you to Hallelujah Fest 2022, an event held annually in lieu of celebrating Halloween. The season of Halloween is when youth are exposed to dangerous incidents. Hallelujah Fest provides a safe alternative where young people can come together in a space that is adult supervised and community oriented. This year the event will be movement and STEM based. Location: Harriett Tubman Learning Center 250 W. 127th St. (enter though the school yard on 126th St.)
Monday, October 31st 4pm-10pm at The City College of New York. CCNY's Scarefest. Tours begin in the lobby of the NAC building and are on a first come, first serve basis. Costume contest for adults only from 8pm-9pm. NAC building is located on Convent Ave @ 138th St. in Harlem. This event is free and open to the public.
From now until December 20, 2022 at City College Center for the Arts' Aaron Davis Hall. 100 Years of Harlem. This art exhibition pays homage to the Harlem Renaissance to present day Harlem. The Renaissance was not a finite era that met a determinate end. While the landscape has ebbed, flowed and even lost its luster at times, the collective, creative spirit of Harlem has never waned. Those represented in this exhibit, are links in a chain of prodigious creators, flowing through and bathed in the nurturing spirit of Harlem. City College Center for the Arts' Aaron Davis Hall is located at 135th St. and Convent Ave on the campus of City College in Harlem.
From now until January 2023 at the New York historical society on exhibit Black is Beautiful: the photography of Kwame Brathwaite. Known as the "keeper of the images," Kwame deployed his photography from the late 1950s and throughout the 1960s as an agent of social change. He and his brother Elombe Brath popularized the transformative idea that "Black Is Beautiful" and founded the Grandassa Models, and showcased them in annual fashion shows at Harlem's Apollo Theater. The Black is Beautiful exhibit is on display at The New York historical society, located at 170 Central Park West at 77th Street in New York. Visit tickets.myhistory.org for tickets and museum hours or call 212-485-9268.
If you would like to put an event on WHCR's community calendar send an email to angela.harden@gmail.com and put "for community calendar" in the subject line. You can also call 212-650-7147. Leave your name, phone number and details about your event.