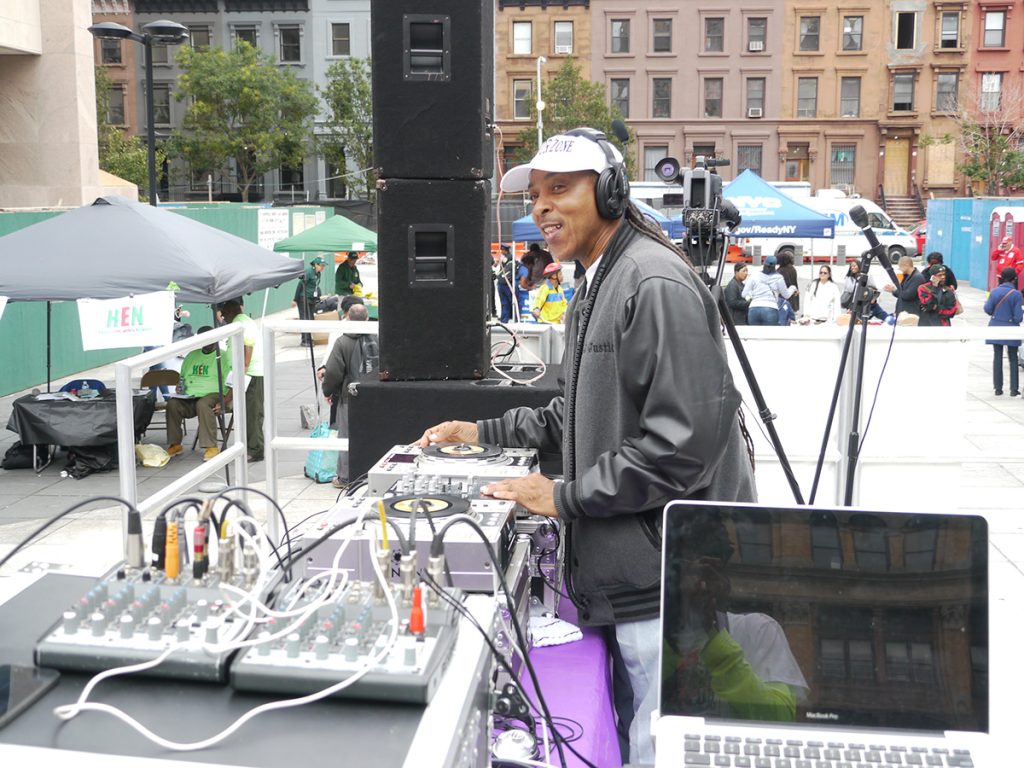 Events listed are in Harlem and throughout the tri-state area.
SEPTEMBER 2023
Every Sunday in September 3-9pm Harlem Bazaar outdoor market location: Local artists, merchants, and vendors to showcase their skills at a bazaar/flea market/art exhibit. Also enjoy DJs, performances, dance workshops, raffles and lots of treats.Location: Adam Clayton Powell State Office Building Plaza 163 West 125th Street in Harlem.
Every Tuesday in September 4pm-9pm Vegan Night Market Discover delicious food and drink options from local artisans, sample new vegan products, and connect with like-minded individuals who share your passion for sustainability and ethical living. Whether you're a seasoned vegan or just curious about the lifestyle, there's something for everyone at the Central Park Vegan Night Market. Come for the food, stay for the fun, and leave feeling inspired to make positive changes in your life and the world around you. Take advantage of this exciting opportunity to celebrate all things vegan in the heart of the city! Location: Wollman Rink at Central Park (by 59th St & 5th Ave).
Friday, September 8th 6-8pm The Bronx Museum of the Arts presents the opening of Michael Richards: Are You Down? Michael Richards: Are You Down? is the first museum retrospective of Michael Richards's visionary artwork—engaging Blackness, flight, diaspora, spirituality, police brutality, and monuments—created during a prolific decade between 1990 and 2001 Location: 1040 Grand Concourse at 165th St in the Bronx, NY.
On September 14th 4-10pm Uptown Night Market. New York's largest cuisine, culture, and community festival is back, and it's bigger and better than ever before. This beloved food event series is a must-attend for any food lover in Manhattan, with its celebration of cuisines worldwide, cultures with diverse performances, and communities with various all-family activities. Location: near the old Fairway grocery store near the West Side Highway in Harlem.
On September 22nd at 4pm, Latin Night Market, featuring over 50 vendors selling delicious food, drinks, and crafts from Latin America. There will also be live music and dancing, so come out and enjoy a night of Latin culture! Location: Dyckman between Dyckman Plaza & Inwood Park in Washington Heights, NY.

Calabar Gallery represents underserved artists locally and globally: African, African American and Caribbean artists, with the mission of providing a place for community, exhibition, creative initiatives and projects. It provides a venue for them to innovate, sustain, grow and expand ideas, concepts, projects and leverage opportunities by the use of our space, networks and relationships, and a distinctive location in Harlem New York City. Fall schedule is full of events. For more information visit Calabar Gallery on Instagram. Locations: 306 WEST 38TH STREET in Harlem & 708 Franklin Avenue in Brooklyn, NY
Thursday, Sept. 28th -Thurs. Nov. 9th 5pm-8pm James de La Vega's artwork will be on exhibit at Dynamic Arts Gallery, IAHD. James de La Vega has painted murals all over Harlem. This event is free and open to the public. The museum is open every Thursday & Friday from 10am-4pm. For more information visit Dynamicartsgallery.com. Location: 770 Castle Hill Ave, Bronx NY 10473.
On Thursday, Sept. 28th from 12 Noon -4 pm WHCR's Emergency Broadcast Team, The Smart Community Initiative and New York North Emergency Network will host Harlem Emergency Preparedness Day 2023. The Event includes presentations on Emergency Communications, Wildfire Smoke Protection, Stop the Bleed, CPR and other related emergency preparedness topics. Free lunch is available for those who RSVP at whcr.org or whcrebt.org. You can also call 212-650-7147 to RSVP. Location: on the campus of City College at 138th Street & Convent Avenue starting in the NAC plaza at 12noon and moving to WHCR's event space in NAC room 1/513 at 1pm.
September 30th 1:00 PM – 7:00 PM Bronx Night Market. The Bronx's renowned cuisine and culture festival is back for its 6th season, bringing with it an array of flavors and cultural experiences that represent the city's diverse heritage. As a beloved event, it's a must-attend festival for any food lover in the Bronx. With an average of 4k patrons per event, the festival gathers at the Fordham Plaza, providing an exciting and unique experience. This year's festival is even bigger and better, offering a curated selection of local Bronx and NYC-based food, beverage, arts & crafts, and packaged goods vendors. These vendors come together to provide an incredible culinary journey, showcasing a wide range of cultures and flavors. Location: 1 Fordham Plaza.