Host of First Light/Gardens of Tranquility & Contemplation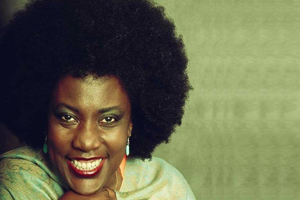 On November 17, 2018 WHCR hosted an on-air tribute to Sister Daai'ya El Sanusi from 6am-11:30am. Click the link below to listen to the tribute. Click on her photo for a written tribute to her.
November 17, 2018 Radio Tribute
The late Daa'iya El Sanusi described First Light as the musical prelude to Gardens of Tranquility and Contemplation that provided guided visualization accompanied by Jazz compositions that convey peace and transcendence.
Gardens of Tranquility and Contemplation was conceived, hosted and produced twenty-seven years ago by Mas'ud Tariq Towe, son of Jazz journalist Eleanor Towe, to provide the Jazz enthusiast with "the most thoughtful and awe inspiring musical experiences, primarily from the Jazz genre."